---
Bank of Salem Building
234 Pearl Street
New Albany, IN 47150
---
---
Listing Description:
The Bank of Salem had this structure constructed in 1860. Many notable New Albanians were investors and directors of this bank, including: J.B. Winstandley, Lawrence Bradley, G.W. Lapping and Washington C. DePauw. The second floor was occupied by the law office of Alexander Dowling, Esq.

By 1877, the New Albany Insurance Co. had purchased the property and located here. Later, the New Albany National Bank, organized in 1865, took over ownership and remained at this location until it was ordered closed in 1933 during the Great Depression. In 1937, the Union Savings Association, founded in 1902 and later to become Union Federal Savings and Loan Association, moved to the site. Union Federal remained on this corner until 1965 when its present building on the southeast corner of State and Spring Streets was completed, now known as MainSource Bank.

The building was originally constructed in an Italianate style with a brick exterior, but has gone through several major changes in its appearance, as the photos below show. By the 1913 Bicentennial, an ornate cornice had been added, and by about 1950, a "shamrock" finish had been to the exterior. It was subsequently updated again, with the addition of faux marble panels circa 1965. These were removed in a 2012-13 rehabilitation, which re-established a brick exterior for the building.
---
Driving Directions:
---
Additional Information:
Building Style:
Italianate/modern
Year Built:
1860
---
Photo Gallery: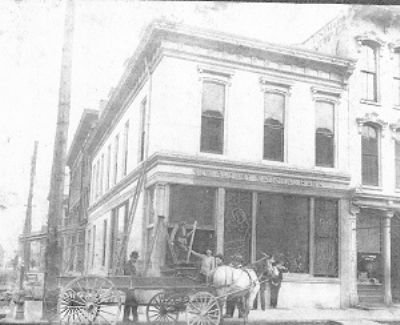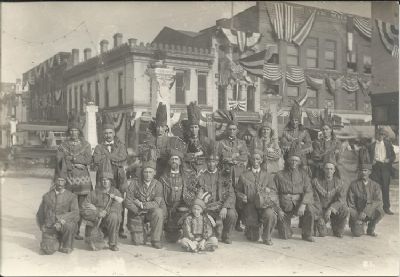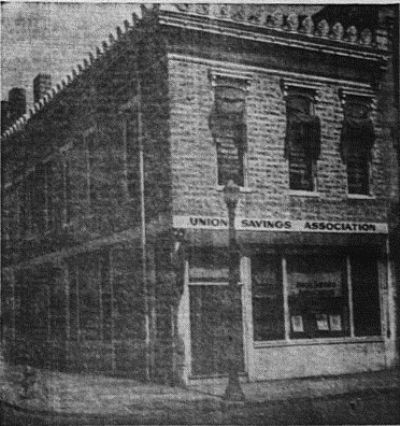 ---
Click a Photo Above for a Larger Version