---
Adelaide Packard Piano Forte School
819 East Main Street
New Albany, IN 47150
---
---
Listing Description:
Miss Adelaide Packard was a music teacher at DePauw College for Young Ladies, which was located directly across the street from this structure. Her father, Jasper Packard, founded the New Albany Tribune in 1888. Adelaide purchased the lot in March 1898 and had this frame, Classical Revival style building – which originally had a center tower, as seen in the historic photo below – constructed the following year. The structure contained the music school as well as a concert hall. The site had previously housed the Orion Skating Rink. The photos below, from the collection of the Indiana Room of the New Albany-Floyd County Library, show Miss Packard circa 1905 and the interior of her music school.

Miss Packard died in January 1909 and the property was sold to Professor Henry H. Dreyer in April 1912, when he moved his much acclaimed concert band to New Albany from Clark County. Earlier in the professor's life, at the mere age of 21, he began working for the Indiana State Reformatory directing the band and teaching music lessons. After the move to New Albany, the professor's band would play classical music and standards rather the popular tunes of the day. Henry died in August 1927, and his son, Henry Jr. took over the direction of the band. The new leadership was short-lived, however: Dreyer Jr. died in July 1932 at the age of 22. The school and band continued to be listed in the New Albany City Directories through 1943.

The New Albany Labor Temple purchased the building in June 1943 from Edythe Dreyer, Henry Sr.'s widow, and located their hall here. The photo below - also from the collection of the Indiana Room of the New Albany-Floyd County Library - shows the building during their ownership, in 1959. They remained until the mid-1970s. A fire in April 1965 destroyed the roof of the structure and the center tower was removed at that time. In January 1977, Wendell W. and Mary Lou Eastman purchased the property and used the lower level of the facility for an antique shop, and later, an auction and appraisal business. The family resided on the second floor of the structure.

---
Driving Directions:
---
Additional Information:
Building Style:
Neoclassical
Year Built:
1899
---
Photo Gallery: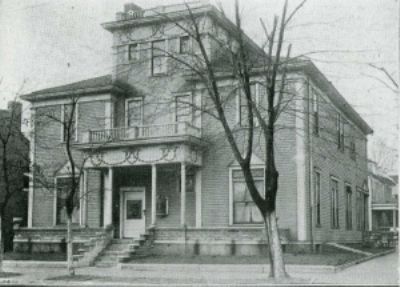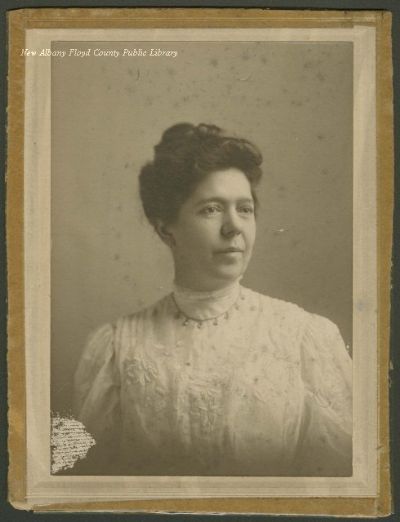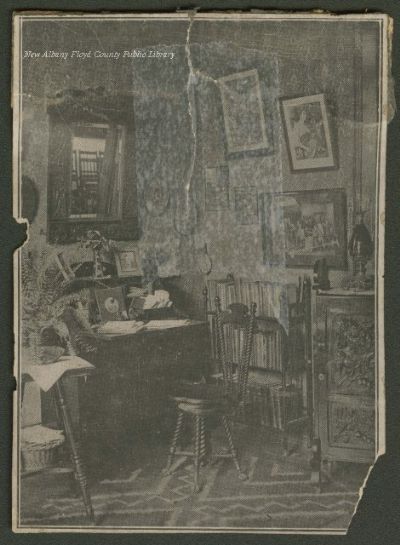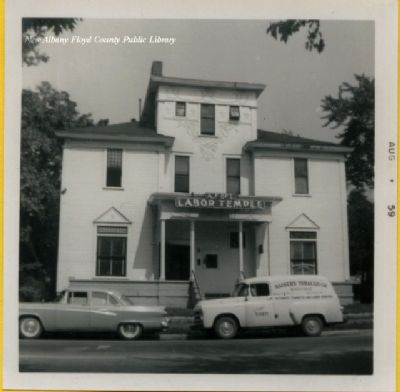 ---
Click a Photo Above for a Larger Version