---
Historic Home Tour set for September 10


Friday August 5, 2016

---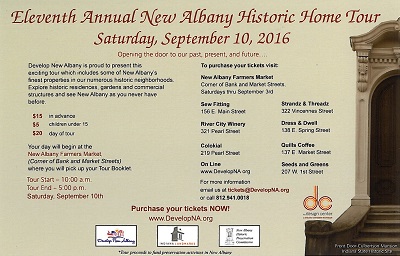 The 11th annual New Albany Historic Home Tour will be held on Saturday, September 10 from 10 AM - 5 PM. Twelve properties will be featured, including homes in Silver Hills and the East End, and two shotgun homes.

The sites on the tour will be:
James Collins Building (157 East Main Street)
Stanton R. Welch Building (208 Pearl Street)
Day-Kenney House (800 East Main Street)
Market Street Brewery (315 East 10th Street)
Dowd-McBarron House (1007 East Market Street)
Helfrick-Dietrich House (1005 East Elm Street)
Gustav Kiel, Jr. House (2001 East Elm Street)
Gibbs-Crawford House (2102 East Elm Street)
Mathes-Hess House (1313 Ridgeway Avenue)
Roberts-Dooley House (303 Highland Avenue)
Hoglen-Banet-Lopp House (207 Highland Avenue)

Tickets are $15 in advance or $20 the day of the tour, and all proceeds benefit preservation activities in New Albany.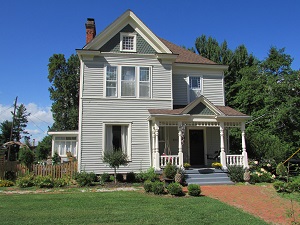 Comments
---