---
Home Tour marks its tenth edition


Monday August 24, 2015

---

The Tenth Annual New Albany Historic Home Tour will take place on Saturday, September 12. The tour runs from 10 AM - 5 PM and will include eleven historic properties, ranging from homes to a church to a brewery to a firehouse. The tour is sponsored by Develop New Albany in partnership with the New Albany Historic Preservation Commission and Indiana Landmarks.

This year's homes will include:

The Frank A. Kraft Building Apartments (152 East Main Street)
The Windsor Apartments (148 East Market Street)
Farrell-Kepley House (425 Bank Street)
Hoosier No. 2/3 (319 West Market Street)
Kehoe-Garnier House (705 East Main Street)
Market Street Brewery (315 East 10th Street)
Neat-Hoffer House (1010 East Elm Street)
DePauw Memorial UMC (925 Vincennes Street)
Carol's Shotgun (1005 Vincennes Street)
William C. Findt House (1138 Silver Hills Lane)
Frank & Marcella deVilla House (1247 Riddle Road)

Tickets are $15 in advance - available at several downtown merchants or at the Saturday Farmers' Market - or $20 day of tour. They can also be purchased online at www.developna.org. All proceeds go to benefit preservation activities in New Albany.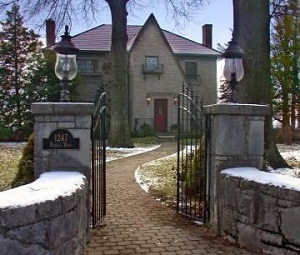 Comments
---