---
Congratulations to the 2014 Facelift Award winners


Friday May 23, 2014

---

The 2014 winners of the Facelift Awards are: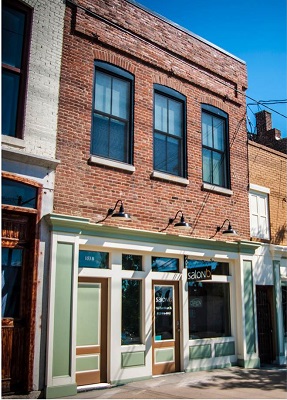 Ron, Bonnie & Andrew Carter
Jefferson Conner Building (153 East Main Street)

This building was constructed in 1856 for Jefferson Conner's dry goods business. The Carters purchased it in October 2012, just prior to the City of New Albany ordering a letter of condemnation for the removal of the structure.
A complete rehabilitation of the building was immediately begun that would eventually include a commercial space at street level and a studio apartment on the second floor.
A new roof was installed along with the restoration of the original skylight. About half of the solid brick walls were re-laid including the front, corbeled brick upper-story, a portion of which collapsed as the project was getting underway. Historically appropriate replacement windows, a new paneled, wooden storefront and gooseneck lighting were also added to finish the exterior work.
Interior projects included exposing the brick walls, along with some of the distressed plaster. Refinishing of the original pine, tongue-and-grove flooring in the living unit, and pouring a stained, concrete floor in the commercial space, rounded out the job.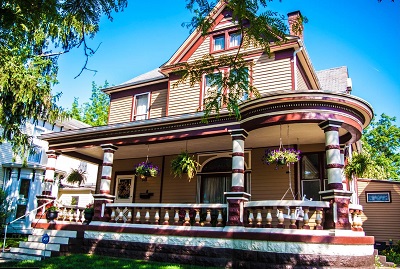 Jason & Hannegan Roseberry
Conner-Cannon House (1203 East Spring Street)

Built in 1901 for James Wesley Conner, Jr., this home was purchased by the Roseberrys in 2013 from the Daniel Cannon family.
Exterior projects included replacing the front porch roof and scraping and repairing the original clapboard siding. A new, four-color paint scheme now highlights the architectural detailing of this stately Queen Anne style home. The front retaining wall was also rebuilt along with re-sodding the lawn and adding new landscaping.
Interior work included eliminating the clutter to show-off the magnificent oak woodwork and parquet flooring on the first level. On the second floor, all of the rooms were dry walled and carpet was added, along with a new bathroom.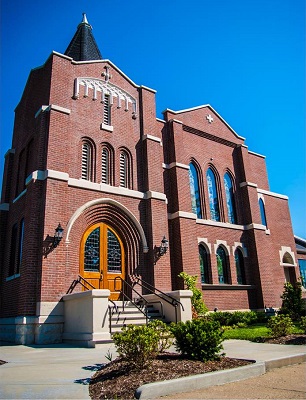 Central Christian Church (1315 East Spring Street)

Central Christian Church was founded by 37 members of Park Christian Church in 1874. They dedicated their present edifice, a Romanesque Revival style building, with Gothic Revival influences, in 1908.
Just over a year ago, the congregation took on a monumental, exterior restoration project that included the removal of six coats of paint and cleaning and tuck-pointing the original, red brick.
New front doors were installed and the historic stained glass windows were cleaned and protective storm windows were also added. A new driveway was installed, along with a new lawn and landscaping, that finished out the project.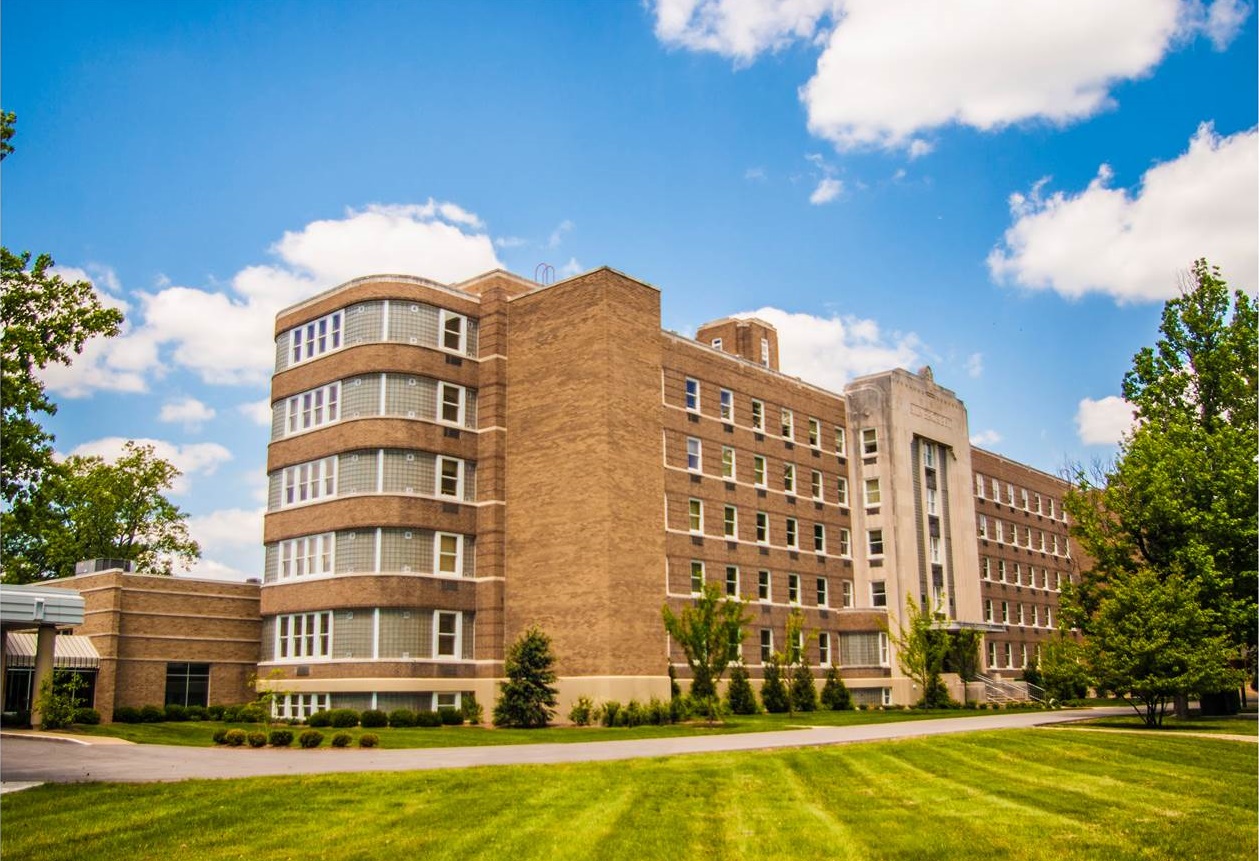 Matt & Tonya Chalfant
Silvercrest Hospital (1 Silvercrest Drive, formally 1809 Old Vincennes)

In 1938, New Albany was competing with other major Indiana cities to bring the Southern Indiana Tuberculosis Hospital to our town. Prior to 1938, the property, now known as Silvercrest, had been purchased in 1924 by the Floyd County Tuberculosis Association and by 1936. New Albany was chosen for the new, $1,000,000.00, 150 bed hospital and construction began immediately. Silvercrest, an Art Deco style, Public Works Administration project, saw its first patient in August 1940. The hospital wasn't formally dedicated until May 1941.
After the tuberculosis hospital was phased out in 1972, Silvercrest Children's Developmental Center opened in 1974 and remained until 2006.
With the threat of demolition by the State of Indiana, developer Matt Chalfant and his wife Tonya purchased the dilapidated building in 2007.
To begin the project, 7,500 cubic yards of trash and debris were disposed of even before any construction began. Over the next six years, Silvercrest was taken from "the brink of destruction" to one of the most prestigious senior living facilities in the whole Louisville area. The windows were replaced with exact replicas of the originals, all the mechanics were updated and every floor was meticulously rehabilitated, giving you the feel of a luxurious hotel instead of a former, state hospital.
With over $20,000,000.00 being invested in the historic property, which includes 94 units in the main building along with another 26 patio homes, known as the Villas, Matt partnered with Louisville-based Trilogy Health Services to manage the residents and health services.



Comments




---