Central Christian Church
1315 East Spring Street
New Albany, IN 47150
---
---
Listing Description:
Central Christian Church's congregation was established in 1874 by members of Park Christian Church. They first worshipped in a former Universalist Church building while a frame, Gothic Revival-style church was being constructed to serve as the congregation's home. This building was located in the 400 block of East Spring Street, where the Borgerding Car Company building is currently located.

The growing congregation purchased this lot in 1906. The edifice was constructed by Isaac Craig, a founding member of Central Christian, at a cost of $23,500, and was dedicated in April 1908. The building underwent a substantial rehabilitation in 2012-13, including removal of paint from the exterior walls, replication of the front doors, and some new windows. The work garnered the church a Facelift Award from the New Albany Historic Preservation Commission in 2014.

The education wing, to the west of the church, was built in 1962 in a modern style. A photo below, from the collection of the Indiana Room at the New Albany-Floyd County Library, shows a two-story, frame commercial building that once stood on this corner.
---
Driving Directions:
---
Additional Information:
Building Style:
Romanesque Revival/Gothic Revival
Year Built:
1908
Year Renovated:
2012-13
---
Photo Gallery: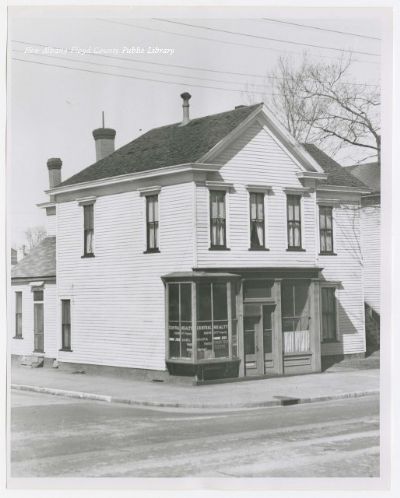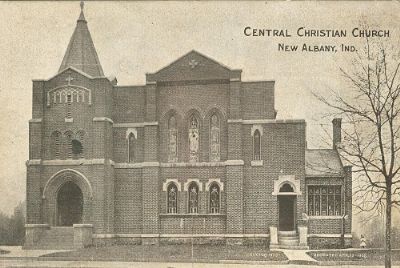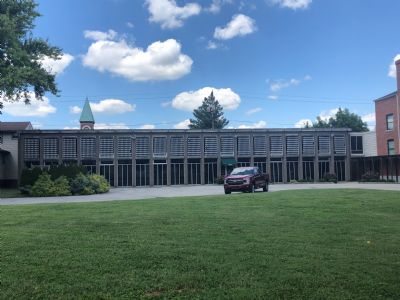 ---
Click a Photo Above for a Larger Version